September.27,2015
9月27日にJoy English のみなさんで野球観戦に行きました!
その際に生徒さんが書いてくださった日記です。
I went to Seibu Dome and saw a game between Lions ad Rakuten with my school's students, teachers and their children. Actually, I haven't been here since I was in primary school.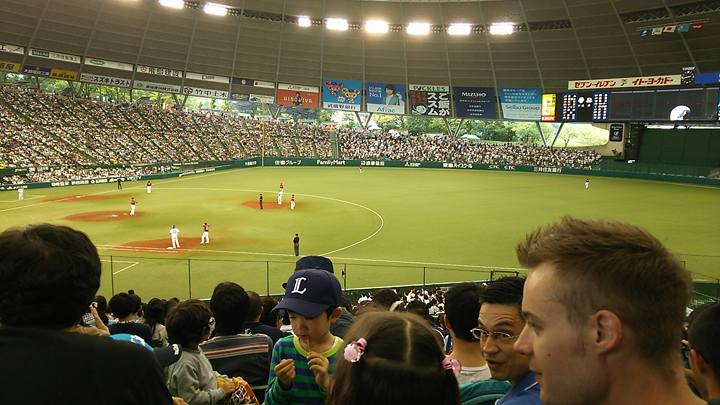 They didin't have a dome at that time. So I couldn't see games twice because of the rain. It was a sad memory. But they have the dome now, so it's OK.
We got seats woth a great view. We were so lucky.
We all supported Loins together. It was really exciting.
Seibu won 5-1.
Shoutout victory!It was a great game.
Besides, today was retirement day of Morimoto!Seibu held a his retirement ceremony after the game.
To be honest, we wanted to see it, but we decided to avoid a full train. The students were able to talk with teachers a lot.
It was a great occasion to have a conversation in English.
I'd like to participate this event next time too.